Posted by Editor on Aug 19th, 2015 in Beauty, Travel | 0 comments
We all wanted that fresh-from-vacation glow, but if you've ever been on a plane then you know that travelling takes a rather huge toll on your skin. Not only does the cabin air cause skin dryness and clogged pores, it can even trigger acne breakouts. So to help you maintain your skin's hydration during a long haul flight, we've rounded up some tricks that'll surely keep your skin under control and hydrated even when you're hundred feet above the sky.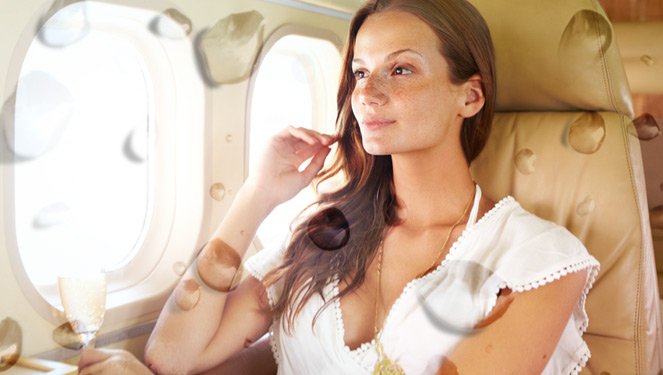 Prep Up. The night before your flight, make sure that you exfoliate your skin and put on some moisturizing mask. This will help in clearing out the dead skin cells and deeply hydrating your skin as the mask penetrates. Also remember that long flights can make your body skin suffer from dryness as well, so it would be good to perform some dry skin brushing to prep up your body too.
Pack the Right Products. If you're having a long flight, then it's crucial that you pack all the right skincare products with you. Make sure that you bring your face cream, hand cream, lip balm and hydrating mist with you – and that all of them are packed under 3.4 ounces so that you can get through the security. Once you're on-board, apply these products more frequently than you normally would.
Wear Less Makeup. When travelling by plane, it's best that you wear lighter makeup than you usually do. Sticking with your heavy powders and foundations will only make you look dry and patchy. Instead, use a nourishing moisturizer, a BB cream, and tinted lip balm. Going with these products will leave your facial skin free for some extra moisturizing on-the-go.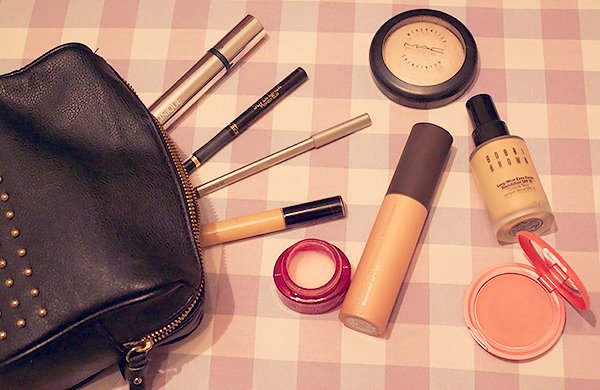 Use the Right Hydrating Mist. Most people use a hydrating mist to counteract dryness, but what they don't know is spraying on the wrong water mist only makes things worse. Once the mist has evaporated, your skin dries out more. To avoid this, pack a rosemary, aloe or calendula mist instead. These hydrating mist options will provide with the right moisture that you need without completely drying out your skin.
Nourish Your Body. Remember that the foods that you eat also affects your skin's appearance. Indulging on fatty, greasy meals and tanking up on caffeine or alcohol will only cause your skin to become dull and dry. Instead, bring along some healthy snacks for your flight such as fruits and nuts. Also, make it a habit to carry your own water bottle and drink from it regularly.
The fresh-from-vacation glow is actually quite easy to achieve. Just keep these travel skincare tricks in mind, and you'll surely have a healthy and youthful-looking skin even after flying hundred feet above ground.