Posted by Editor on May 14th, 2019 in All About Singapore | 0 comments
Because Hainanese Chicken Rice is well known as Singapore's national dish, you can expect to find it almost anywhere. But you can't presume that every chicken rice stall will meet your expectations. That's why we've listed some of the best places to get chicken rice in Singapore.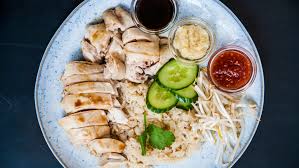 Tian Tian Chicken Rice
Tian Tian Chicken Rice is practically a landmark because of its popularity, with many of its customers saying they have the best Hainanese chicken rice in the country. They are best known for having firm chicken slices with fragrant, oily rice along with equally delicious side dishes. Because Tian Tian is popular, you can expect a long queue during lunch time. That is why it is best to go before 11 AM and after 2 PM if you don't want to wait in line.
Chin Chin Eating House
Chin Chin Eating House is one of the oldest establishments serving chicken rice, having started operations in 1934. This has contributed to the authentic Hainanese flavor that you get from their dish. The oily rice gives off a sweet aroma of garlic and ginger. The tender chicken, on the other hand, gives a burst of flavors because of the sesame oil and light soy sauce drizzled over it.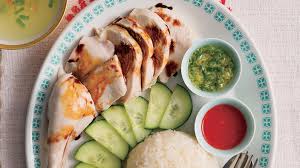 Kampong Chicken Rice/Chicken House
For one, the service is pretty fast here. Chicken House is known for serving juicy chicken slices with rice that's also quite fragrant. Their chicken is also considered leaner and healthier, not as fatty compared to those of other stalls. They also have a chili sauce that goes really well with the chicken rice and adds a thick and spicy flavor.
Nam Kee Chicken Rice & Restaurant
Nam Kee Chicken Rice & Restaurant is another establishment that's been operating for a long time already. They also serve authentic Hainanese chicken rice which many people enjoy because of the tender and juicy slices of chicken. The sauce poured over the chicken meat, although not too strong, also adds a certain balance of flavors.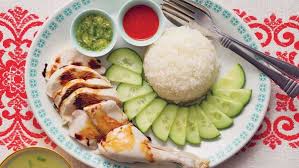 Ming Kee Chicken Rice
Ming Kee Chicken Rice is famous for keeping the chicken in the ice bath until it is served. This helps to retain the flavor and firmness of the chicken meat until the dishes reach your table. Today, leaving the chicken in the ice bath isn't unique to Ming Kee anymore. Nonetheless, their chicken rice is masterfully prepared and is undeniably delicious. Also, the chili that they use compliments the whole dish well.
Good Year Local Hainanese Chicken Rice
All you really need to know is, the rice in Good Year is served differently. They serve traditional chicken rice balls! This is already pretty rare today in Singapore, that's why you should go to try it. One issue, though, is that the rice is quite mushy and some people don't like it that way. Even so, if you want to try new ways to eat your chicken rice, here it is.