Posted by Editor on May 13th, 2013 in Favourite Lifestyle, Favourite Updates | 0 comments
We are living in a fast paced world. We don't want to wait for a long time or even endure a little especially if we are hungry. Some people are so busy that they cannot cook their food or when they have time, they are too tired to do the preparations. People eventually opted for fast food restaurants. This is the reason why fast food restaurants are increasingly successful and popular.
Here is a list of famous restaurants that are present in many countries around the world:
McDonalds
The company began as a barbeque restaurant but eventually they restructured and started making hamburgers instead. They are now considered as the world's largest hamburger chain. Aside from hamburgers, they also offer chicken, fries, milkshakes, breakfast meals and other deserts.
You can choose to order in the counter or you can just drive through.
Pizza Hut
Pizza hut, like others started small but the increasing success can be attributed to the menu they are offering. They mainly offer pizzas with different types, salads, garlic bread, pastas and buffalo wings.
The store was conceptualized in the United States but today, it is present in more than 90 countries around the world.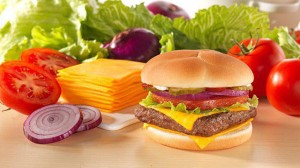 Burger King
Burger King or commonly known as BK added to their menu whopper, sandwiches, french toast, muffins, chicken tenders and many others. They expanded their menu from their original offers of burgers, fries and milkshakes.
KFC
KFC is famous because of its fried chicken. They offer chicken sandwiches, wraps, salads, hamburgers, fries and soft drinks. The seasoning is also phenomenal because of its original recipe of 11 herbs and spices.
Wendy's
Wendy's offers hamburgers, fries, chicken sandwiches and frosty. They also have their signature item which is called square burger patties.