Posted by Editor on Feb 16th, 2016 in Style Basics | 0 comments
Yes, we all know that in today's ever changing fashion, it's a crime for a lady when she doesn't have a little black dress in her closet. Indeed, it is considered by many women out there as a saving grace in times of trouble such as going out on a party or meeting someone extra special and you don't know exactly what to wear! Also, even online shopping stores in Singapore, like Smooch the Label have this must-have dress for their lovely clients. Needless to say, you can never go wrong with this dress because with just few re-inventions, you can look elegant, sultry and even a movie star in no time. All is left to your creativity on how you can apply do-it-yourself techniques that will suit your style, mood and the type of occasion you are going to attend to.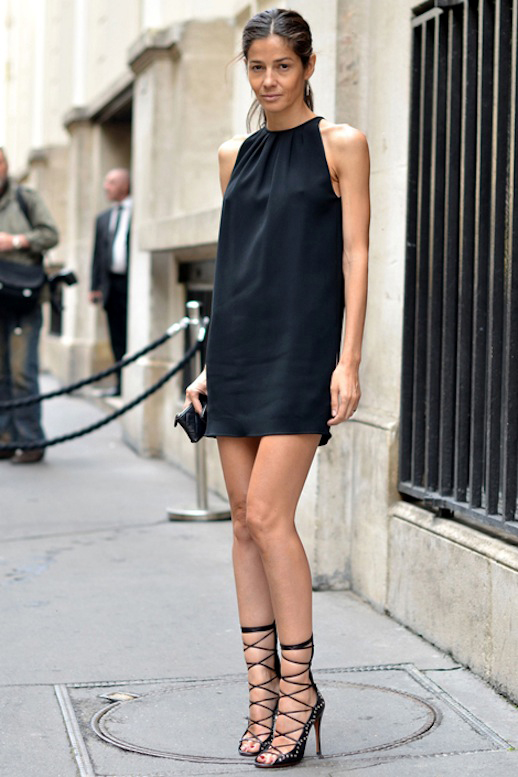 So ladies, take a look at your little black dress as a blank canvass and paint your own artistic touch with these inspirations on how you can enliven it:
Accessorize
LBD is the most suitable outfit if you want to pop your colorful shoes, purse or jewelries. Get the most attention grabbing accessory that you would like to highlight during the party or date. It may be your gold earrings, silver bracelets or necklace. Just remember that you should not over accessorize because the main attraction should still be in your dress but with little reinforcements.
Paint Your Lips Red
This is one of the most classic look paired with a black dress. With your red lips, you will surely draw attention as it also highlights your skin complexion and simplicity of the dress itself but with a kick. Make sure that you do not wear strong eye make-up or dark colored eye shadows when you paint your lips red. There should always be a good balance.
Hair Volume Counts
Aside from red lips or accessories, you can also try to pair your LBD with a nice hairdo. Try to pump up your hairstyle by having creating volume while still looking stunning and gorgeous. Big hair can also work well with all sorts of hair length, just apply hair spray when necessary to keep the volume and firmness.
Red Shoes
High-heeled Red shoes and Black dress never goes out of style. It is a fashion match made in heaven as it is classy and sexy. The look is pretty simple but it never fails to steal the attention of people whom you will leave a wow-factor during or after party.
Colorful Coat
You can add a contrasting color in your LBD by pairing a colorful coat or blazers. It is also a perfect look for day-to-day, when you go to office or meet friends for a coffee. One of the most common colors is white but any color will do just make sure that you can pull it off to make it look more impressive than a plain LBD.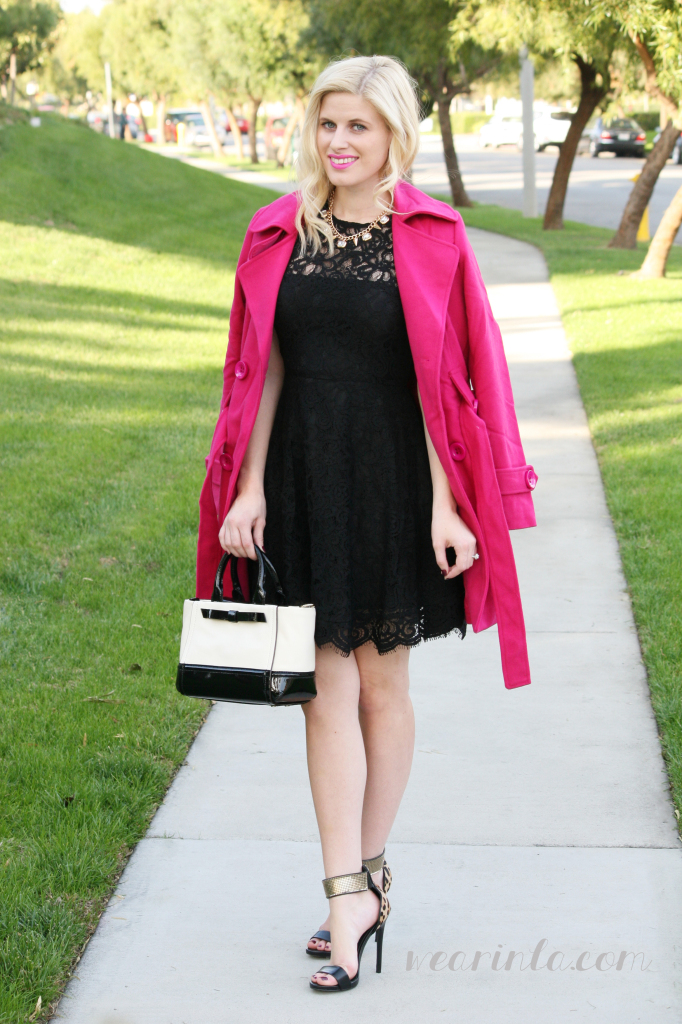 Swiss Dot-Tights
If you want to look fun and funky, you can wear sleek and dot-patterned tights to add a sensible way of creating visual interest to your LBD. It will also make you look playful but still elegant.
Metal Belt Can Do the Trick
Highlight and show off your figure by putting a metal belt around your waist. It's one of the suggested accessories to put on as it will make you look thinner because it is placed on the smallest part of your waist, thus creating a sexier effect.
Fishnet or Mesh Dress
If you're seeking for a down-town look effect, you can blend in an edgy style by layering a sheer fishnet dress on top of your LBD.
Collar with Embellishment
If your LBD is high neck, you might want to try out a detachable and embellished collar. It's perfect for casual date night like going out for a movie or theatre watch.
Add some scarf
Wrapping a scarf around your neck is one of the ways you can enliven your black dress, you can choose vibrant or bright colors to make a good contrast. If you'renot the type who likes to accessorize or to put some bling on, then this is one simple way to revamp!