Posted by Editor on Jan 4th, 2017 in Secure in Health | 0 comments
Alkaline water machines or water ionizers are designed to obtain drinking water with a certain level of pH. Producing acidic and alkaline water, a water ionizer is connected to a water supply and electrical power source and is connected to the main tap water faucet or installed as an additional tap water supply in the kitchen.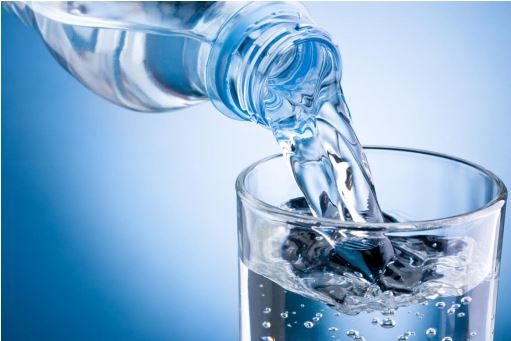 With the controversy surrounding this product, many people in Singapore are wondering what really the scoop is on this product and whether it's a good investment or not. There's a lot of contradictory information about this, so it can be confusing to understand alkaline water properties and abilities to improve one's health. However, if you know a couple of facts about this product, you can be confident to decide whether or not to buy one. To help you with that, here are the most important FAQs about alkaline ionized water you would certainly want to know.
Alkaline Ionized Water FAQs
1. Is alkaline ionized water beneficial to the health?
First and foremost, ionized water is a powerful antioxidant, so that alone is already beneficial for your health as it delays aging. It prevents damages caused by free radicals, which causes signs of aging to appear earlier and various types of cancer. Secondly, ionized water balances the pH level in our body because of its alkalinity. It neutralizes the acidity of the body from extremely acidic diet. Thirdly, with its reduced molecular size, water produced from ionizing machine is much more hydrating than that from basic water filter.
2. How much alkaline ionized water should I drink?
It varies from person to person. It depends on your weight—you need either an ounce or half of ionized water for every pound—and the complexity of your day-to-day activity. If you perspire more, then you should drink more to replenish the lost water. However, that's just a general advice. If you're under medication or enduring a more advance stage of health condition, seeking professional advice is strongly recommended before upping the doze of your alkaline water intake.
3. Does ionized water contain fluoride?
If you ionize tap water and not filter it prior the ionization, then yes it will contain fluoride and the same contaminants it got from your water supply. In order to ensure purity of water from fluoride, a water filter should be used before ionization. You can also use special filters to clean the water from toxic metals, like lead, arsenic, and mercury. Most water ionizing machines already have built-in standard water filters, but by choosing one that's equipped with advanced type of filters you're assured you're drinking more purified, mineralized, and therefore more health beneficial water.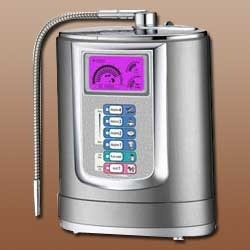 4. Is baking-soda water equally healthy as machine ionized alkaline water?
Baking soda contains another chemical—sodium bicarbonate; and alkalinizing water with baking soda will not only give you an unpleasantly tasting liquid, but loads of sodium as well. Because of this, using baking soda for permanent use to make the water alkaline can't be recommended.
5. Can alkaline ionized water help lower blood pressure?
Ionized water can help lower blood pressure, but it does not guarantee that in extreme cases as it is not a medicine. However, by drinking alkaline ionized water, you're not only hydrating yourself but also providing your body with all the minerals contained in it; therefore benefitting your health in the long run.
6. How to make water alkaline when away from home?
When travelling, you can use portable water ionizing units. Many of these are in the form of tumblers and pitchers, and are available in the same supplier you got your water ionizing machine. While it's not as effective as your ionizing machine, it can still produce moderate amount of pH level in the water and even add magnesium and calcium in it.
Overall, it boils down that a water ionizer is a great investment in ensuring that your health is kept in tip-top condition. This will provide you clean and fresh water supply at home and allow you and your family to enjoy its many great health benefits.