Posted by Editor on May 8th, 2012 in Favourite Updates | 0 comments
The online music stores in Singapore are not limited to supply of music CD's and cassettes as they specialize in selling musical instruments like pianos and guitars to music loving customers. Music shops sell musical instruments also. This is not all as these shops also undertake repair services of musical instruments and one can get his instrument serviced by experts by asking for service on these online shops.
There are online music shops that arrange musical instruments made by experts from far off countries. Music aficionados get violins, bows and cases that are not available in physical shops.It is a well-known fact that it is becoming harder every day to get experts to service your faulty musical instruments. This is where music shops online come in handy with their services.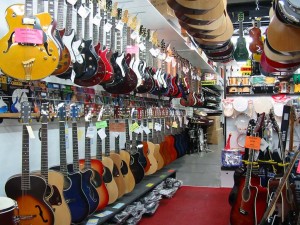 In a similar manner, shopping for books sitting in the comfort of one's own home has made people buy books online in large numbers. There are books that are hard to find in Singapore market but available on book shops on the internet. There are many book shops on Orchard Road in Singapore having an online presence. And it is a surprising fact that the online versions of bookshops are doing a much better business than their physical shops.