Posted by Editor on Mar 6th, 2017 in We Love Weddings | 0 comments
It is not every day that you get married. If you have the money, it is not wrong to celebrate it extravagantly. There are many wedding destinations here in Singapore and the whole of Asia but if you are looking for something extraordinary, it is time to look beyond the borders.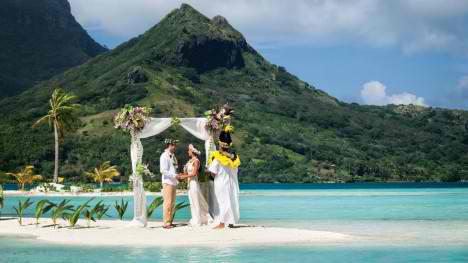 If you want your dream wedding as enchanting as you hope it would be, there are romantic destinations from around the world to enthral you and your visitors. Here is the list:
Bora Bora: Bora Bora is a famous destination for a dreamy wedding. It is in French Polynesia. It is different because Bora Bora is built around the remainder of extinct volcano. It is often hailed as "exotic lover's paradise". While doing the wedding, guests will be amazed seeing turquoise lagoon and pristine beaches with gardens of coral. If you want a laid-back place to sleep, their bungalows will welcome you.
Buyukada: Turkey has an undeniable charm. Buyukada is a ferry-ride away from its capital, Istanbul. What makes this town a perfect place to exchange your vow? Well, for a start the town is old-fashioned with the abundance of carriages drawn by horses and appealing streets.
Havana: Havana is the capital of Cuba. It boasts of colonial architecture and art deco. What more can you ask for a retro themed wedding? If you want a wedding facing the Caribbean shores, you can head to Playa Jibaco coast.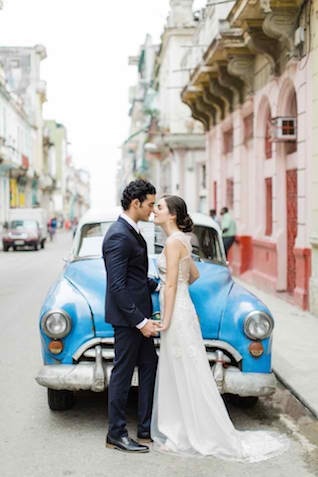 Watsons Bay: Australia is near Singapore and that is good for wedding preparations particularly in Watsons Bay in Sydney. The couple plus their visitors cannot resist a seaside wedding in Sydney's waterfronts. The overlooking ocean view of the Tasman sea adds romance to the intimate gathering.
Kyoto: Another amazing wedding destination is in Kyoto. If you can see a function hall filled with manicured landscapes, pursue it. The landscapes are uniquely Japanese because of the sacred shrines that go with it. If you decide to have your wedding during the spring of cherry blossoms dressed in kimono, guests will be awed.
Bruges: If you want a fairytale-like wedding, Bruges is definitely the place to be. Bruges is in Belgium and the architecture is of Baroque. The bendy canals and cobblestone streets add to the charm of the city. Couples can also decide to ride along the romantic boat as you find your way to the chapel – now that is what romantic looks like.
Taprobane Island: If you want a small yet intimate wedding, Taprobane Island in Sri Lanka is the best place to be. There is no such thing as Utopia but the place is certainly what Utopia looks like.