Posted by Editor on May 9th, 2013 in Favourite Lifestyle | 0 comments
The world has so much to offer if we open our eyes. There are many beautiful places that we should see. Our lifetime is not enough if we set out exploring and discovering places but we cannot afford the luxury of travelling always because we have many things to do and money wise, it is not advisable. The key is to consider one place at a time.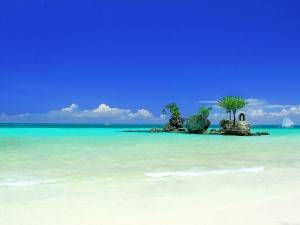 Let us plan our travel, save for it and enjoy it. After visiting one, we should get ready for the next exploration. To begin our explorations, here is the list of the famous tourist destinations in the world:
France. The capital is Paris. Every year, there are millions of tourists that visit this country. There are many sights to see especially the infamous Eiffel tower, Palace of Versailles, St. Tropez, Dune of Pyla, Palais des Papes, Chartres Cathedral and many others. Aside from the capital, we can go to other locations that include French Riviera, Versailles, Chartres, Avignon and Normandy.
Spain. Spain's capital is Madrid. We can also visit other cities like San Sebastian, Segovia and Barcelona. When we are in Spain, look for Real Palacio, Alhambra Palace and La Concha.
USA. United States of America's capital and the seat of their government is Washington. It has 50 states that we can visit. We can for instance begin with the White House, Niagara falls, Grand canyon, Yellowstone and Golden gate bridge.
China. China is full of history. If we want to see the beginnings, China offers a look in the past with their famous Great wall, Terracotta army, Forbidden City, Yellow Mountains and Victoria harbour.
Italy. In Italy, we should see the leaning tower of Pisa, St. Peter's basilica, Roman coliseum, Capri Island and the grand Venice canal.
UK. London is a popular destination. We can start by going to London eye, National gallery and the tower of London. We can also visit Cambridge, Scotland, Norfolk and Cornwall.