Posted by Editor on Jan 15th, 2020 in Food, Social Niceties | 0 comments
Sushi can be found anywhere around the world nowadays, but nothing beats the experience of being served at a traditional sushi restaurant. However, to fully enjoy the experience, you also need to learn the art of eating sushi. Here are the dos and don'ts you need to remember.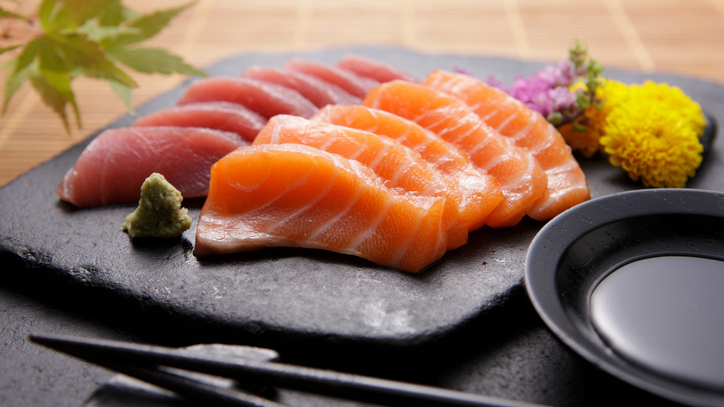 Call ahead to make reservations especially if you are coming as a group. This is also a good idea if someone in the group has dietary restrictions so that the restaurant can make adjustments.
If you want to see how sushi is made up close, you should sit at the sushi bar. However, you should never order drinks and other items from the sushi chef or itamae. You can only order sushi at the counter, while other orders are handled by the crew.
Do not take photos without asking for permission especially if you are sitting at the sushi counter.
Some restaurants are lenient when it comes to wearing perfume, but part of the appeal of sushi is the aroma of the fresh food. If you are planning to go to a sushi restaurant, do not wear your perfume.
To best enjoy your experience, start with sushi with the mildest flavor especially if you are in a conveyor belt-type restaurant. But to be safe, follow the recommendations of the sushi chef on what to eat first.
Don't leave your food on the table if you do not like it. It is impolite to have leftovers, so ready your palate if you want to try to eat at an authentic sushi restaurant.
It is okay to ask for specific items on the menu especially if there are seasonal items offered on the list.
You might be offered a hot towel before the meal. This is called oshibori and is used to wash your hands. Make sure to fold it back the way it was given to you after you use it.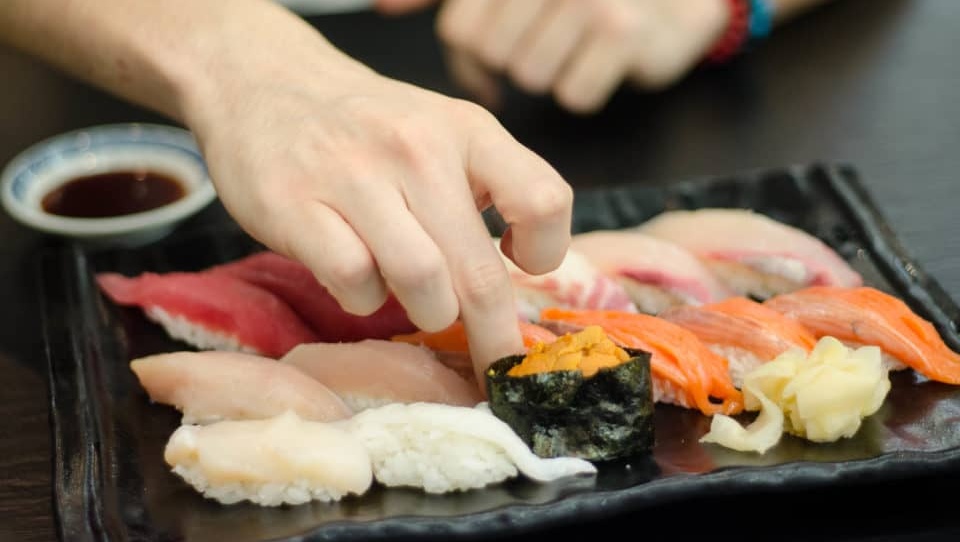 Some sushi types should be consumed by hand while others will need chopsticks. For example, nigiri-zushi can be eaten with the hands, but sashimi needs chopsticks.
Each sushi is meant to be consumed as one piece, so do not cut up a piece to make smaller portions. That is considered impolite.
If you are served ginger or gari, you should only eat it between each sushi piece as it is meant as a palate cleanser. Do not eat it with the sushi.
If you are given a bowl of soup without spoon, you are expected to pick up the bowl and sip from it.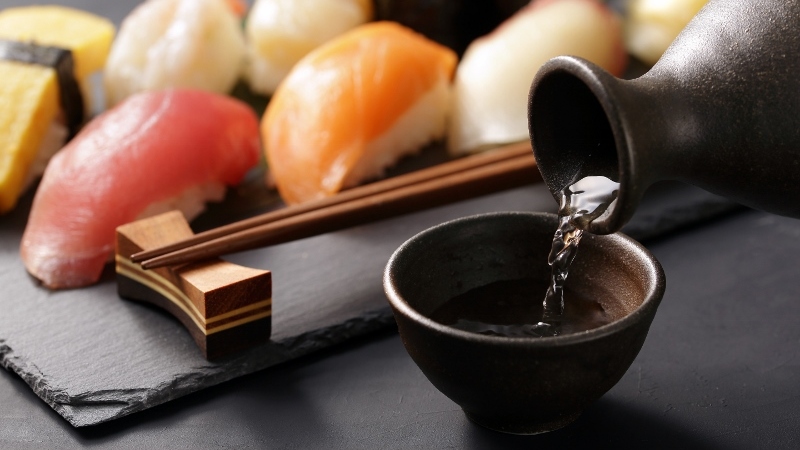 In some traditional restaurants, you will be expected to drink alcoholic beverages only before and after being served sashimi. The itamae considers most sushi not complementary with sake because they are both rice-based.
If you have alcoholic beverages on the table, however, you will be expected to pour for your companions. Do not pour a drink for yourself. It is also customary for the most senior in the group to pour the drinks for the others.
If you are giving tips at the bar, you may do so separately for the itamae for serving sushi and the crew who served you the drinks and other items. In some traditional restaurants, the tips are included in the bill.