Posted by Editor on Jun 22nd, 2018 in Beauty | 0 comments
If you don't have the luxury of time to sit for four hours in a salon to have your hair dyed, then you're probably thinking that coloring your own hair at home is the best way to go. Well, it should be, as long as you follow these important hair coloring tips.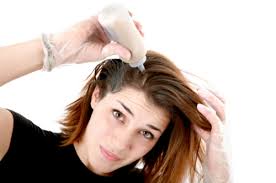 1. Do Not Trust the Photo On the Box
The photo on the box can be deceiving. Read the description and see swatches instead. You can also search it up on Google to find photos of actual hair color of a certain hair dye brand. Also, do the necessary research to find out what certain terms, like ashy, golden and blonde, really means and how they differ. You will also encounter words like 'undertone' and 'shades,' so make sure to read up before purchasing a box.
2. Match Your Skin Tone
This is the trick to get the most suitable hair color and to avoid color wash-out after rinsing your freshly dyed hair. According to hair experts, if you have fair skin with a hint of pink undertone, cool tones work well on you. For people with yellow undertones and lean toward medium to dark skin tone, warm shades of hair color look gorgeous on you.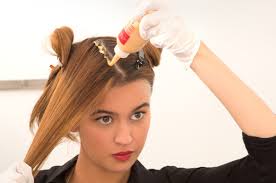 3. Reds are Tricky to Pull-Off
Red is a fun hair color, especially if you want to shake things up a bit. However, make sure to choose the right red for your hair. If you want a coppery red result and your hair is quite blonde, go down at least a shade darker, or else you'll end up with pinkish or orangey colored hair. If your current hair color is somewhere between hazelnut to medium brown, go up a shade, or you won't notice any change at all.
4. Read and Strictly Follow Instruction
When dying your hair at home, it's important to read everything on the label and follow instructions from start to finish. Read and understand what's stated on the box; don't just wing it. Get yourself a timer and maybe a little help from someone to help you apply the formula. Leaving the hair dye on your hair for too long or cutting the process short can undermine the results majorly.
5. Condition Your Hair Afterwards
Once the timer goes off, rinse out your hair without shampoo (or if the box contains a rinsing shampoo, use it). Use your fingers to scrub your hair from roots to tips. Then, rinse it all off and watch the water until it runs down clear. Finally, and most importantly, condition your hair. There is usually one included in the box. Since your hair was soaked in chemicals, it is in dire need of conditioning.
It can be challenging to dye your own hair at home. But if you simply read and follow the instructions, and perhaps do a bit more of research, you will surely get the color your want for your crowning glory.