Posted by Editor on Jul 19th, 2013 in Favourite Lifestyle | 0 comments
Sommeliers and wine connoisseurs in Singapore can expect great things to come as more vintage bottles continue to arrive to shops and restaurants. The great wines are courtesy of the harvest and production in 2011 which has been resoundingly declared as vintage by major port houses.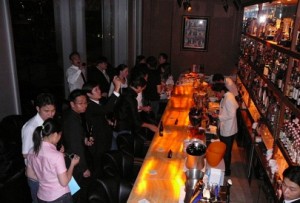 Celebrating 2011
While winemakers did not initially expect 2011 a great year, considering that it was a difficult growing season, its harvest became one of the best in years. Experts in the wine-making business attribute this to excellent rains at the start of the season that continued to nourish vineyards despite tough conditions during the middle of the year. This resulted in the excellent crop of wines it produced, which are slated to be released throughout this year.
Declaration of Vintage
For the past 20 years, there has only been six years that were congruously declared as vintage by the wine-making industry: 1994, 1997, 2000, 2003, 2007 and 2011. How the wines will fare is actually not known – though some winemakers already had optimistic predictions by the end 2011's harvest – until it is tested after two years. This process started at the beginning of this year and will continue until next month. Even so, large port houses have declared better-than-expected results and promised to deliver excellent vintage wines.
Symington, Fladgate, Sogrape
Habitués of the Symington line should keep a lookout for the port's top makes: Graham, Dow, Cockburn and Warre. For fans of Fladgate can keep a lookout for the Fonseca and Croft brands, as well as 310 cases of the Estate's flagship line, the Quinta de Vargellas Vinha Velha. Meanwhile, Sogrape has already started the release of their top brands Ferreira, Offley and Sandeman. Wine sellers can expect the prices for all houses to be similar to those in 2009.